Proudly Serving Worchester, Massachusetts
MECHANICAL SERVICES & CONTROLS CONTRACTOR
QUALITY SERVICE FOR YOUR BUILDING MANAGEMENT SYSTEM
The technicians of the Tradesmen of New England believe that to run your business well, you must have a building management system that not only fits your building and company's needs, but also functions at its best. We would like to partner with you by offering our Top Rated Local® HVAC services for your business or organization in Worcester, MA.
We not only offer Top Rated Local® services for commercial heating and cooling systems, but we also offer building assessments, building automation installation, electrical services, and emergency services. We want your business to function at its best, and we believe having a highly-functioning HVAC system is key for your success.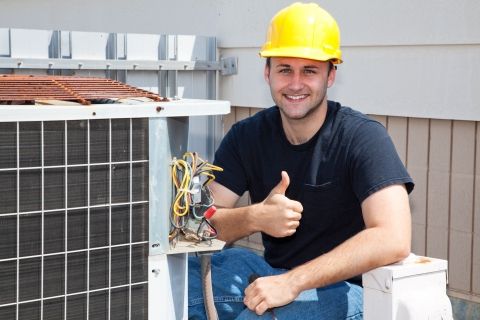 HVAC Services We Offer Include:
Planned Maintenance - Preventative maintenance isn't an option if you want to keep your system running well and running well for the life of your building management system. A properly functioning HVAC system will allow you to cut energy costs and put those funds towards what matters — your business.
Building Assessment - We offer professional building assessments so we can best help your heating and cooling system run efficiently and effectively. We run tests on the system you have in place and can recommend solutions for your unique building.
Building Automation - Having building automation that is running well will not only save you in energy costs, but in time spent maintaining your systems. We will install the right HVAC system for you or retrofit your current system with quality parts for the best functionality.
Electrical Services - A highly-functioning heating and cooling system can only operate as well as the electrical system powering it. We can not only install a heating and cooling system that is best for your building and business, but also an electrical system that will fully support that system.
Emergency Service - We understand that when a failure in your HVAC system occurs it isn't always during normal working hours, which is why we offer 24/7 emergency services. Call us day or night, and we will be there to help you keep your HVAC system running so you can run your business or organization effectively.
HVAC & Automation Services – Worcester, MA
Customer-Focused HVAC Services
In addition to quality services for your Worcester heating and cooling systems, we offer easy to use scheduling through our online customer portal, as well as our QR Code Program, allowing HVAC service and maintenance to be easier than it ever has been before. Contact us today to schedule an appointment or speak to one of our technicians! Be sure to check our blog for helpful information about topics related to your Worcester heating and cooling system! We look forward to hearing from you.
Contact Tradesmen of New England Today