Proudly Serving Holyoke, Massachusetts
MECHANICAL SERVICES & CONTROLS CONTRACTOR
We Put Your Holyoke Business First
Tradesmen of New England are pleased to provide our commercial HVAC services to the businesses of Holyoke! Not only do we offer top-quality services, but we truly take our jobs seriously as business partners with you — the functionality of your HVAC system and building management system directly affects your business's bottom line. We'd love to help you increase the budget that you can devote to your business by helping your system run efficiently, therefore keeping more money in your pocket.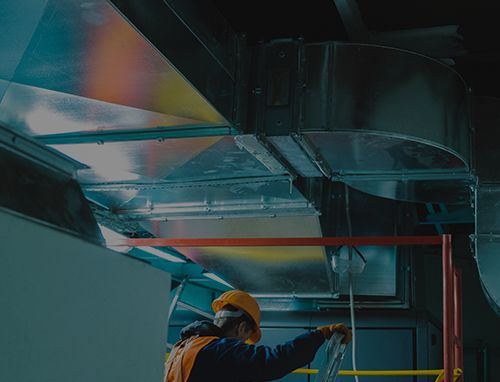 Tradesmen of New England Services in Holyoke
Planned Maintenance - Preventative maintenance is key to extending the life of your HVAC system. Regular maintenance appointments for your heating and cooling system will ensure that your system is functioning and will allow us to address any minor issue before it becomes a major and more costly problem.
Building Assessment - Not all buildings are the same and so their heating and cooling needs will be different. We can help you decide on the system that you need or how to make your system run better with our building assessment services!
Building Automation -We can install and calibrate any of today's cutting edge building automation systems for your business. These building management systems can only detect and tell you about energy efficiency issues that directly affect the comfort of those in your building. Check out our building automation services today!
Electrical Services - For any HVAC system to function at its best, it must be powered by an electrical system that is working properly. Along with servicing your HVAC system, we can look at your electrical system and troubleshoot the issues you may have.
Emergency Service - We understand the problems with your HVAC system can happen at any moment and not necessarily during normal business hours. We want to help you keep your business going without any interruption. Call us day or night and we will be there to fix whatever issues you may have.
Customer-Focused Services for Holyoke
In addition to our quality heating and cooling HVAC services, we also offer an easy-to-use online scheduling system. Our QR Code Program makes scheduling preventative service visits for your system easier than ever!
Want to Stay Up-To-Date on HVAC Topics?
Read our blog! We post regularly about HVAC topics and other topics that will keep you informed and help you take care of your heating and cooling system.
Contact the Holyoke HVAC Experts
Would you like to know more about the Tradesmen of New England's Top Rated Local® heating and cooling services and how they can help you maintain your business's building management system? Contact us today! We look forward to partnering with your business!