Plumbing, Welding & Pipe-Fitting Services
FACILITY MAINTENANCE, REPAIR AND INSTALLATION IN NEW ENGLAND
NEW ENGLAND'S ONE-STOP-SHOP FOR COMMERCIAL FACILITY SERVICES
Tradesmen of New England is proud to be able to offer facility management and operations assistance to our customers in the Northeast. Our skilled and certified team of tradesmen are uniquely qualified to manage, repair, maintain and install a wide variety of infrastructure needs to your commercial building. If the plumbing in your business is not meeting your standards, or you have any other mechanical needs that need addressing in your facility, Tradesmen of New England is prepared to undertake any task to optimize your space and make it function at its maximum performance potential.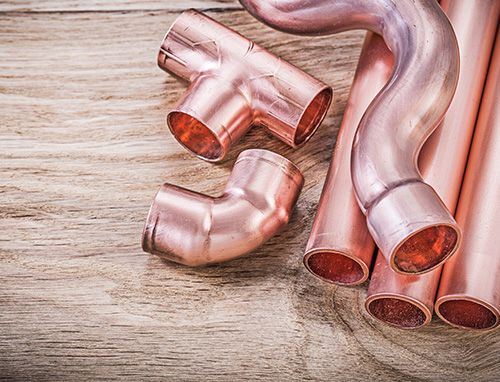 WITH TRADESMEN OF NEW ENGLAND, YOU'LL ENJOY THE BENEFITS OF HAVING THE PROFESSIONAL SERVICES OF:
Onsite commercial plumbing system maintenance, repairs, or installation
Onsite commercial welding solutions for all commercial mechanical needs
Custom pipe-fitting services tailored specifically for your infrastructure needs
Highly trained and certified tradesmen with extensive experience in commercial facility management, maintenance, and repair
Complete building maintenance programs
Assistance with all onsite technical systems and operations
Specialized training on all major HVAC services equipment, systems, and controls
Maintenance and management of all of the moving pieces that encompass building automation
Plumbing, Welding & Pipe-Fitting Services
Commercial Building Service Management in New England
Since 2003, Tradesmen of New England has been providing superior commercial property management, maintenance, and repair services all over the Northeastern United States. In addition to being experts in the field regarding HVAC, electrical systems, and building automation, our tradesmen are capable of handling all of the dirty work that goes into making those services reliable.
Commercial Plumbing
TNE's commercial plumbing services are all-encompassing, including both onsite and offsite repair of water circulation pumps, refrigeration installation, gas/fuel/oil pumping, HVAC system construction, low/medium pressure steam and hot water systems, and more. Regardless of what state your building is currently in, our team of expert tradesmen are equipped to be able to optimize or install all of the plumbing that is needed for proper building functions.
Commercial Welding
The only limit to what we're capable of constructing or modifying in order to outfit your commercial building to maximum efficiency is your imagination. Our welding services ensure that we're able to plan, design, and construct the necessary solutions to bring your space to peak performance.
Commercial Pipe-Fitting
No two buildings are exactly the same, and as such, the pipe construction needs may vary from location to location. These intricacies are not a barrier to TNE, however, as our expert tradesmen are highly trained in custom pipe-fitting and installation for all of your building needs. If the pipe that is needed for your building doesn't seem to exist or isn't available on the market, we're entirely capable of fabricating the necessary parts.
Contact Tradesmen of New England Today
For all of your commercial building requirements and needs, including plumbing, welding, and pipe fabrication, contact TNE today! Our experts are ready and prepared to answer any questions you may have regarding what our services can do to improve and optimize your workspace. We'd be more than happy to schedule an assessment of your property to adequately determine your building needs.