EQUIPMENT SERVICES
COMPREHENSIVE MAINTENANCE PROGRAMS
PLANNED HVAC MAINTENANCE IN NEW ENGLAND
Tradesmen of New England's goal is to extend the useful life of your equipment with a customized, comprehensive, preventive, and predictive maintenance program. Your equipment will operate more effectively, which will lower capital replacement costs, as well as reduce energy consumption and other operating expenses.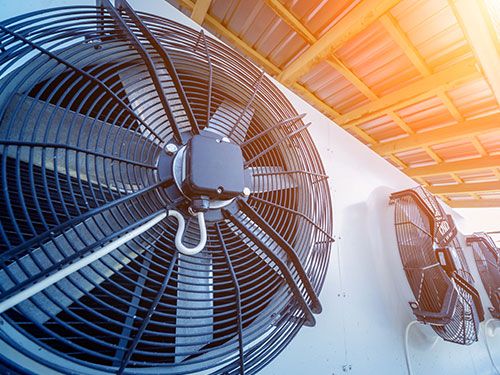 DO NOT WAIT UNTIL YOUR HVAC SYSTEM NEEDS TO BE REPLACED. REGULAR MAINTENANCE OF YOUR HVAC SYSTEMS CAN HELP YOUR BUSINESS CONTINUE TO RUN SMOOTHLY AND COMFORTABLY AT A MINIMAL COST TO YOU. SEE THE LIST OF PREVENTATIVE SERVICES WE PROVIDE:
Rooftop package heating and cooling systems
Chillers - both production and comfort
Complete hydronic systems including steam boilers
Ductless split system air conditioning
Ventilation systems
Heat pump and geothermal systems
Heat recovery systems
Make-up air equipment and systems
Clean rooms and environmental chambers
Computer room systems
Water and fire tube boilers
Cooling towers
Production burners and ovens
Refrigeration systems and commercial chilling
Production process piping
Chemical feed systems
Backflow prevention testing and certification
Maintenance Plans Tailored to Your Business
Tradesmen of New England is able to create an HVAC maintenance plan that is perfectly suited to your company's needs. It's our goal to provide commercial HVAC solutions that enable each of our customers to have a facility that performs to their standards. We're confident that we can offer cost-effective, cost-efficient, and simple-to-maintain HVAC and building automation systems that fulfill our customer's needs.

Maintenance

Installation

Inspection

Service
Facilities We Maintain Include:
Healthcare facilities
Office buildings & office parks
Religious gathering spaces
Scientific laboratories
Commercial establishments
Government facilities
Educational campuses
Industrial plants
Manufacturing facilities
And more
Find Your Maintenance Plan Today
Since 2003, Tradesmen of New England has been providing the Hartford region with superior HVAC maintenance services. Many businesses have trusted us with our maintenance plans in order to revolutionize the way their buildings perform, saving thousands of dollars in energy costs. We invite you to contact us today by filling out the contact form below. You'll be able to speak with a licensed tradesman regarding the maintenance needs of your facility. We look forward to exceeding your expectations today!
Contact Tradesmen of New England