Commercial HVAC Services In New England
HVAC CONSTRUCTION, AUTOMATION, REPAIR, MAINTENANCE & ENGINEERING
NEW ENGLAND'S SUPERIOR COMMERCIAL HVAC SOLUTIONS PROVIDER
For years, Tradesmen of New England has provided commercial businesses all over the Northeastern United States with quality, high-performance, and efficient HVAC systems. Whether your business needs an HVAC automation system installed from the ground up, or you have a current system that needs to be upgraded and improved, the skilled mechanical tradesmen of TNE have the knowledge and experience necessary to exceed your expectations. We specialize in commercial HVAC, building automation, commercial heating, engineering, and all of the components that go along with installing and maintaining those systems.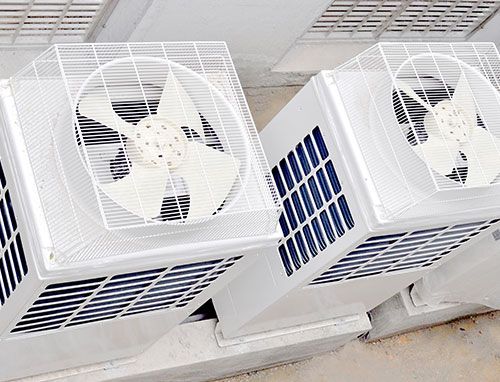 TRADESMEN OF NEW ENGLAND PROUDLY PROVIDES OUR CUSTOMERS WITH EXPERT HVAC SERVICES, INCLUDING:
Commercial AC systems for any type or style of building
Nearly two decades of experience with both cutting-edge and retrofitted office HVAC systems
Warehouse HVAC systems
Industrial and institutional HVAC system installation & maintenance
Commercial HVAC plumbing, pipe-fitting, pipe fabrication, and welding
Energy rebate certification audits for Green-conscious facilities
Your one-stop-shop for electrical needs, building automation, maintenance, and facilities operations
Commercial HVAC Design & Installation
The needs of every business are unique, and TNE is able to provide the commercial HVAC solutions that enable each of our customers to have a facility that performs to their standards. We are confident that we can offer cost-effective, cost-efficient, and simple to maintain HVAC and building automation systems that fulfill our customer's needs. Facilities that we've optimized include:
Healthcare facilities
Office buildings & office parks
Religious gathering spaces
Commercial establishments
Scientific laboratories
Government facilities
Educational campuses
Industrial plants
Manufacturing facilities
And many, many more
With our automation systems, your business can also take advantage of convenient features. Building automation of your HVAC system includes cloud-based analytic tools, allowing you to meet the needs of today's high-performance and green-energy conscious commercial facilities. Additionally, we can outfit any commercial space to meet LEED certification requirements to new builds, building interiors, and existing facilities.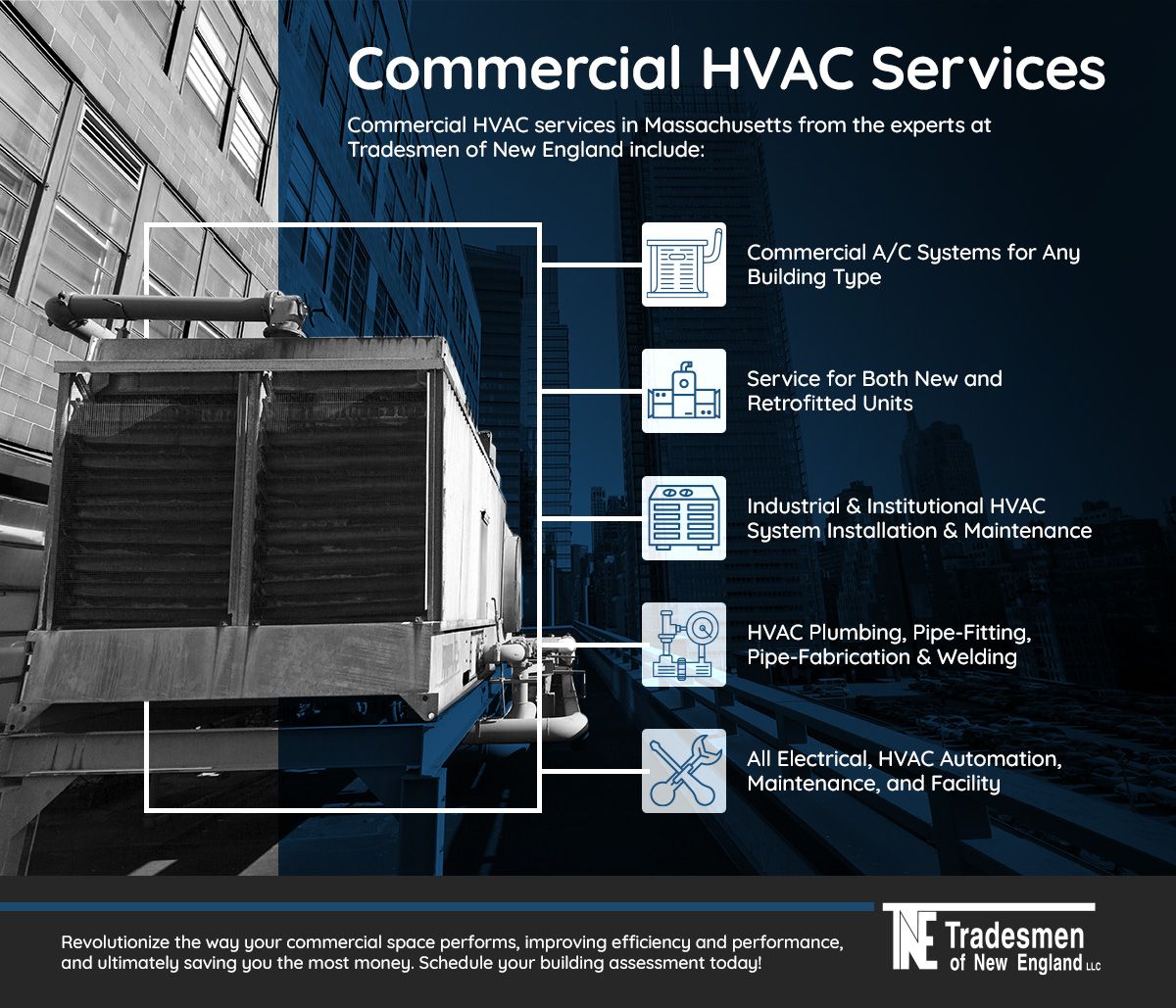 Contact Tradesmen of New England Today
Since 2003, TNE has been providing all of New England with superior commercial HVAC services. Many businesses have trusted us to implement automation services that completely revolutionize the way their buildings perform, saving thousands upon thousands of dollars in energy costs. We invite you to contact us today! You'll be able to speak with a licensed tradesmen regarding the needs of your commercial HVAC system and set up a consultation appointment to further determine assess the requirements of your facility. We look forward to exceeding your expectations today!