BUILDING ASSESSMENT
MECHANICAL SYSTEMS ASSESSMENT IN NEW ENGLAND
PROFESSIONAL BUILDING SYSTEMS ASSESSMENTS
As your building ages, your mechanical systems will need to be repaired, replaced, or possibly modified to accommodate changes in your facility layout or operations. Tradesmen of New England takes a consultative approach in helping you to prepare for these capital expenditures by providing you with a one, three, or five-year capital plan to assist in your budgeting process.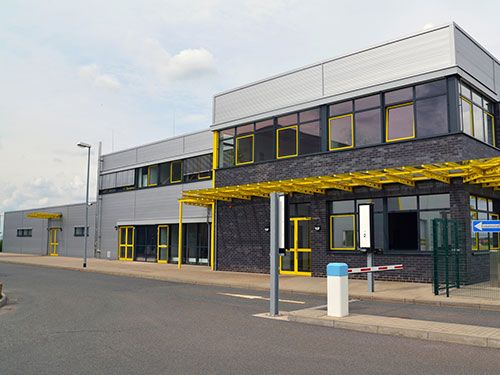 FACILITIES TRADESMEN OF NEW ENGLAND ASSESSES
Healthcare facilities
Office buildings & office parks
Religious gathering spaces
Scientific laboratories
Commercial establishments
Government facilities
Educational campuses
Industrial plants
Manufacturing facilities
And more
RECOMMENDATIONS DESIGNED WITH YOU IN MIND
By offering alternative recommendations based on operational considerations and your financial objectives, we're able to best meet the specific needs of your company. This starts at the initial design, and we never lose sight of these needs throughout the implementation and installation.

Assess Repairs

Assess Modifications

Replacement Consultation

Capital Plan
Building Assessments You Can Rely On in New England
If you're ready to take on your commercial building's heating and cooling system, be sure to call the commercial HVAC and building automation experts at Tradesmen of New England. Our extensive service area includes the cities and regions around Hartford, Worcester, New London, New Haven, Springfield, and Holyoke. We look forward to taking care of your needs! Fill out the contact form below to get started. You'll be connected with a licensed tradesman who can answer all of your initial questions about our assessment process.
Contact Tradesmen of New England