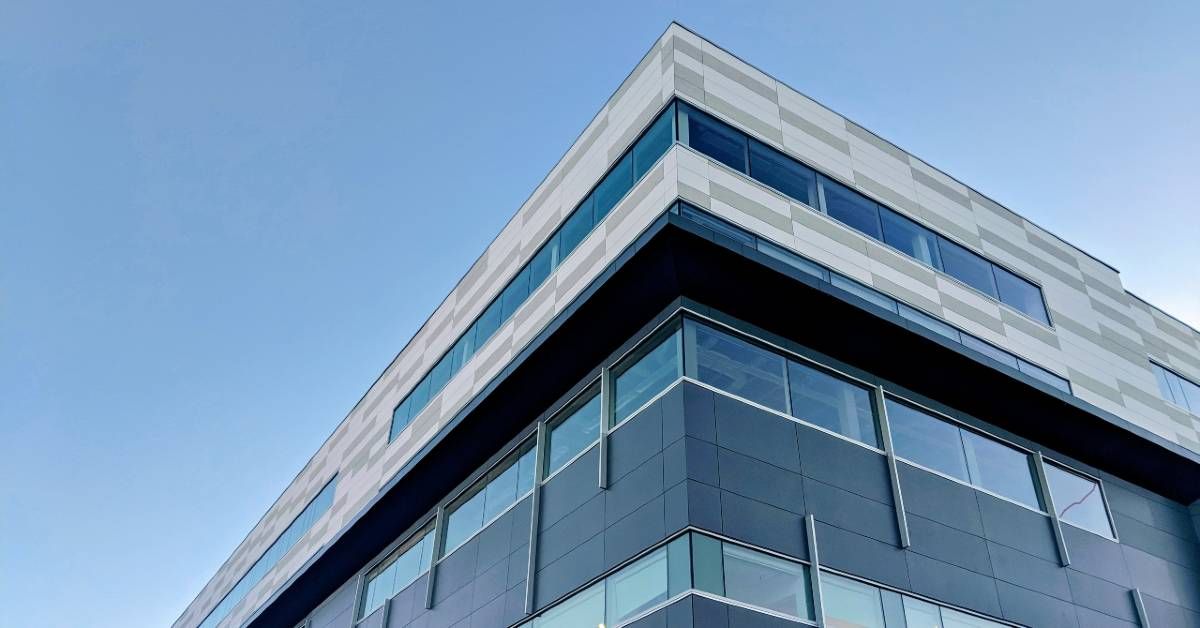 The Different Components of a Commercial HVAC System
Commercial Building Control Systems in New England
For most people in the Massachusetts and Connecticut regions, there isn't a lot of thought given to commercial HVAC systems that are commonly found in spaces like offices, shopping centers, and other retail stores — until they fail. Suddenly, a building can become bitterly cold or swelteringly hot, and both employee performance and customer experience suffer.
Although a commercial HVAC system is similar to a residential system, the scale of commercial buildings necessitates an HVAC system on a larger scale. Due to this accommodation, there are some variances in the components of a commercial HVAC system. These are the elements that make up intricate commercial systems that keep buildings cool in the summer and warm in the winter, and everything in-between.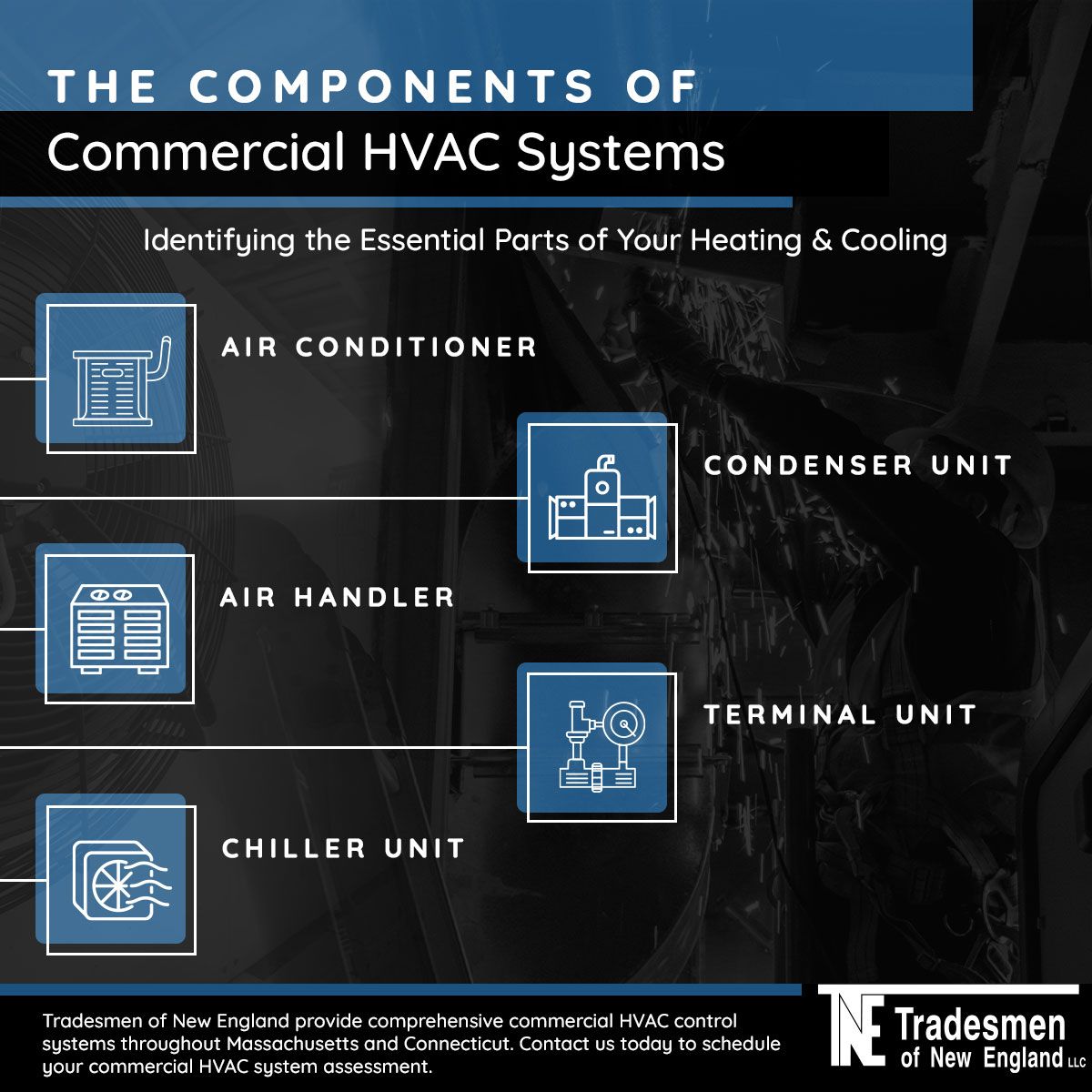 Air Conditioner
This is the component that everyone knows is essential to both commercial and residential HVAC systems. An air conditioner's primary function is to dehumidify the air in the building and remove heat. However, the air conditioner alone does not cool the building — there are several other parts and sub-elements that contribute to the overall climate control.
Condenser
In order for buildings to be cooled, heat must be removed from the air and transferred somewhere else. The component known as the condenser is the unit that is responsible for transferring heat from A to B. In other words, the condenser is a heat exchanger and is the "hot" side of air conditioning.
Air Handler
In an HVAC system, the air handler is used to circulate air throughout the building, as well as the system itself. This part of a commercial HVAC system is connected through the ductwork of a structure. It propels cooled or heated air into the system's ductwork, and then returns the air to go through the system again. There are sub-components of the air handler, including a blower, both heating and cooling elements, racks, chambers, sound attenuators, and dampers, all of which contribute to the movement of air.
Terminal Units
Also referred to as blower coils or fan coils, terminal units consist of an air filter, coil, and blower. The size of these units varies, with larger units conditioning 100% outside air and none of the circulated air. A big unit like this is called an MAU, or make-up air unit. Units that are on the roof of a building are called RTU's, or rooftop units.
Chiller
In some instances, units are called by their exact function. Such is the case with the chiller. The chiller component of a commercial HVAC system removes heat from the liquid that will run through the pipes of a building, and eventually pass through the air handlers, fan-coil units, or other systems. There are typically two types of chillers: air-cooled and water-cooled. Air-cooled chillers contain condenser coils that are cool by fan-driven air and are usually placed outside. Water-cooled chillers, on the other hand, are chilled by continuously recirculated water. The water is recirculated so that it can carry away heat, and in return, deliver cool water from an outside cooling tower.

Does Your Commercial HVAC System Need Attention?
Is your commercial building not cooling or heating properly, or are you experiencing an extreme spike in energy bills? Contact the commercial HVAC technicians of Tradesmen of New England! We offer services backed by the experience and knowledge required to get your system running efficiently and effectively again. We can retrofit older systems, install the latest automated systems, and can handle absolutely any of your electrical needs. To schedule your HVAC system assessment, contact us here! You can also learn more about the services that we offer in the New England region by visiting this page. We look forward to our partnership with you!